Healthy Living Resources
I believe that every problem has a solution and that using a simple and minimal approach to solving problems is the most effective way to go about it.
As a minimalist coach and professional organizer, I have learned through experience that in order to create a life you love, health in your head, heart and home must be part of it. Creating a healthy lifestyle – using products that protect, heal, nourish and nurture, can be difficult. There are too many options, confusing marketing messages, and wasted time sorting it all out. In fact, choosing products to achieve the health you are looking for can feel like navigating a maze blindfolded.

I want you to have as many tools at your disposal to help you, as they have me, create a healthy life. Below is a curated list of companies and products that I use and am affiliated with that meet my minimalist and simple standards: they are sustainable, easy to use, have basic, few, and easy-to-understand ingredients – and they work. I want to share them with you to help make your healthy and minimalist journey successful.
Taking care of your health should not be a complicated endeavor. But with more than 12,500 unique chemical ingredients used to create personal care products it can be hard to decipher what is actually good for your body and your home. Pure Haven takes the guesswork out of making sense of marketing messages and determining whether a product is harmful. Simply put, they use no harmful ingredients or toxins in their skin and home care products making their skin, hair, pet and home care products safe for everyone.
As a paleo living advocate I prioritize what I put in my body. What I have learned is that not all food is created equal and it is really important to know the source of what you are eating. US Wellness Meats is a company made up of family famers that use rotational grazing practices to produce grass-fed/ grass finished, and pasture-raised animal products without the use of pesticides, growth hormones or antibiotics. In short, the products are clean and sustainable, and have minimal ingredients which makes them a simple solution for building healthy meals.
When you need a quick, healthy, and simple solution to eating well, Daily Harvest is a great solution. These chef-crafted meals are delicious, easy to prep, and built on sustainably sourced fruits + veggies. From seed to plate, they are committed to a better food system, one that prioritizes human health. The products contain ingredients your grandmother ate. You can read and understand every one of them. To receive up to $40 off your first purchase, click the SHOP NOW button.
There is nothing simpler than one product that quite literally can be used to clean *everything*. For what amounts to a few dollars a month I use Force of Nature to clean counters, bathrooms, windows, mirrors, and all non wood surfaces. This amazing product cleans & disinfects simply and safely without the scary stuff. It is made using a little appliance that converts salt, water & vinegar (thats it!) into a powerful all-in-one cleaner, deodorizer and EPA registered disinfectant that kills 99.9% of germs. EPA approved for use against Covid-19. Force of Nature is my absolute favorite cleaning product. Ever.
Click
SHOP NOW
for free shipping and to save 40% off bundles.  To learn about the science behind this simple and safe cleaning and disinfecting product, click on the
LEARN MORE
button below.

I use these oils every day and can not see myself or my health surviving without them. Combined with a healthy eating and lifestyle routine, these oils support your body's ability to heal, uplift, calm, clean, and nourish.
create chemical/toxic free cleaners for the home
help support your body's ability to heal from things like the common cold, headaches, constipation, even kidney stones
infuse life enhancing scents through your living and working spaces
add nutrients to your healthy eating routine

Recommended Reading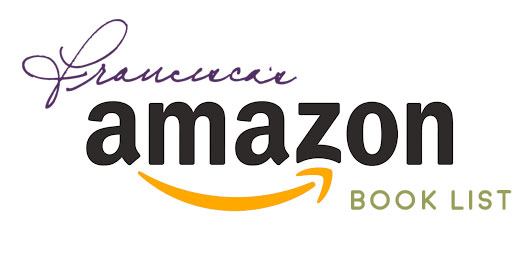 I have compiled a list of my favorite books on topics such as Organization and Minimalism, Life and Balance, Productivity, and Cooking for Wellness, with easy links for ordering from Amazon VIEW BOOK LIST