I truly believe what makes eating healthy such a difficult endeavor is in the "how".  As in how to build the meal, how to cook the meal, even how to find the time to build and cook the meal.
The last "how" becomes infinitely easier when we address the fear behind the first two "hows".
I have always said that what stops people from getting organized, or changing an unhealthy routine, lifestyle or eating habit stems from the fear of not knowing how to actually do what is necessary to become organized or healthy.
We all have a pretty good idea of what to do. We understand it intellectually. But when it comes to action, we are stifled.
The "how to" gets in the way.
And it is understandable. There is relevance to the fear that accompanies looking deeper at what you want and how you want to feel, and then actually doing something about it.
When it comes to cooking, it seems a lot of people think you need a culinary degree in order to make meals that matter. And I think that kind of thinking gives us the perfect excuse to not cook at all.
It is all about trying.
Not perfecting…just trying.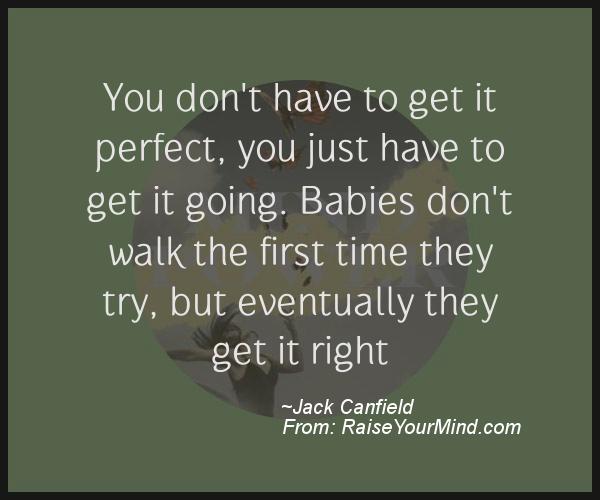 Here are some tips to help you build a meal, cook a meal and find the time to do both:
Stick to the basics. Keep it simple. The most beautiful meals don't have to be elaborate or loaded with a ton of ingredients or difficult steps. Many only require simple ingredients and a simple process. Don't think fancy. Think nourishing, simple, and good enough.
Build your meal using the basics. Choose your macro-nutrients. A protein, a carbohydrate, a fat. These energy-yielding nutrients, if chosen consciously, help you function in good health. Choose what protein you will eat — grass-fed, or pasture-raised chicken, pork, meat, egg or fish – a palm size or smaller is just what you need. Choose a vegetable or 2 to add to that plate — the goal is to eat about 6 cups of veggies a day! And garnish the meal with good fats — dressings or marinades made with coconut oil, avocado/oil, olive oil.
Use the web to find recipe options, and just follow the recipe. There are so many recipes on Pinterest that are waiting for your search. Feel like having a chicken dish? Pop into the search bar and find a plethora of options. I am creature of habit; I tend to rotate the same meals every two weeks. And when I want to change it up (to keep things more exciting) all I do is surf the web.  Easy-breezy.
Believe you can cook. I am convinced anyone who can read and follow instructions can cook. It doesn't mean it will always come out perfectly but know you have the ability to learn and create. Believing that allows you the freedom to try.  It takes one try to know what you did you right or wrong and either result should leave you feeling quite accomplished.
Make a meal plan. There is no other way, really, that I can think of that makes eating healthy an easier endeavor. You have to plan. Without a plan the work is harder. It just is. Trust me.
Prep. Yet another thing you just can't skip if you want to make this healthy eating thing stick…and save time in the process. If you take an hour of time – break it up however you want – through the week to prepare meals to be cooked (chop things up, portion things out), you make the task of cooking more appealing!  And things that are more appealing get done.
Do you have any tips for making eating healthy an easier endeavor?  I'd love to hear them in the comments!