It feels a little bit like the walls are caving in. Because of this pandemic I have been home now for weeks – as I am sure you have, too – relying on Face time and letters (yes, I have written some of those) to stay in contact with people, and to feel a little less insane. The only close contact I have had is with my spouse,  9-year-old (and all of her dolls and animals, of course), and my stuff.  All the things in my home that have a home, and all things don't – yet.
In my spare time (you know, in between homeschooling, working from home, and getting outside to enjoy fresh air) I've taken to decluttering. Decluttering anything that I see is stuffed in any way.
Or, actually, just anything that is in my way, which doesn't bode well for the others in my house.
Having to stay home is bad enough.  But when clutter is present in that home, you can really feel suffocated. And it can quickly become a recipe for added overwhelm.
I am going to guess that none of us need any more of that.
In fact, when your home feels full, your mind feels full. And a cluttered mind can actually be more of a detriment to your health. You are limiting your brain's ability to breathe, essentially. It might actually make you feel as though you are literally suffocating. And while it might sound a little crazy, one of the best ways to lighten that weight is to declutter.
You have no choice but to be in your home. And you are in closer contact perhaps than ever before with your stuff. It's just now you really can't escape it.  So I say, if you can't escape it by leaving, spend some time to get rid of it.
Declutter, purge, get rid of, lighten the load — any term you want to use works!
I know you have heard those terms a lot and I know they might not give you the warm and fuzzies. But here is the thing: the result of decluttering will.
I have actually heard from quite a few people who tell me they have been using their time to purge closets, and kitchens. A few even started working on their basement. And I have to say, that is such music to my ears! I know so many of you struggle with decluttering – on a good day, let alone during a pandemic. And I understand how much more overwhelming it can be to be around your stuff, with no real escape.
Let's look at that as a good thing.
Let's look at that as an opportunity to finally do the task of getting un-cluttered, and focus on the benefits of the work.  You see, the clutter is a large reason for the overwhelm.  If you address the clutter, you will start to feel stress fall away.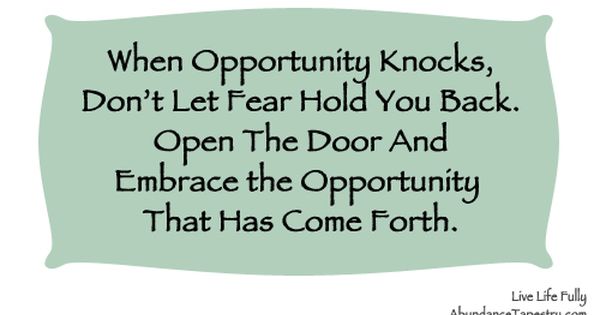 When you do the work you will:
 gain more space, literally, in your space
 feel a sense of accomplishment for finally make decisions on things that have stuck around for no good reason
 gain a better sense of what you own, what you need, and where those things can be best housed
feel lighter (because you are getting rid of what you don't like, need or use), and less stressed which will promote a feeling of sanity.
have less physically which means less will mentally crowd your brain.
I think gaining all that space in your space and your brain is the biggest benefit of all.  It is from there that you are more able to see wellness possibilities. And you can make easier work of making healthy lifestyle choices.
When you do that, you really get on that road to actively creating a life you love. Do the things you love to do. Be the person you have always felt you wanted to be.
Now is a great time to start. I want you to start. And I want you to start small, in one area of your house. In fact, start in one room – perhaps the room that drives you the most crazy. Eyeball what isn't used or liked. Decide it is time for it to leave.  Repeat until you've touched every thing, opened every box, looked in every drawer and removed what does not serve a purpose.
If you are wondering, what the heck to do with all the stuffafter I purge; where does it all go, here is a list of a few national places that can help take away your stuff:
I know how overwhelming, and quite frankly, how boring going through clutter must sound. I think I am the only one who gets really wide-eyed-excited about doing this work. Which is a good thing for those who work with me.
Know this: you don't have to do this alone.
Even with the quarantine-homebound scenario I can be there with you, if you'd like. Remotely, of course. If you need support, guidance, someone to nudge you and help you decide on what should stay and what should go, I can help.
If you want to recreate a space, declutter, and set up systems for better efficiency, I am your girl. When this whole debacle started I was working remotely with a woman to organize her office/kid's playroom. Through a handful of Remote Organizing Sessions, we knocked that project out!
A month later, we worked on her kitchen.
Here is what she had to say about working together, remotely:
Francesca has a knack for seeing an entire space and what needs to be done in order to get it organized. I hired her to work remotely in my home office (that was also doubling as a play room for my children) to help use that space more efficiently.  I wasn't sure how it was going to turn out without her physically being in the space (I live 2 hours away). But I was pleasantly surprised and so happy that in fact we did get it all done. Francesca guided me to sort through papers, office supplies, kids books and toys, and made suggestions on containing and storing. She helped me set up completely new systems for the kids' crafts and toys – out of my office! And I now have a more fully functioning office to do my work. During the sessions, Francesca supported and motivated me every step of the way.  I will definitely hire her again. She is wonderful!" — Theresa, Southern Massachusettes

Look, while I would love to see you in person, I would much rather you get uncluttered with me remotely, than not at all.  I want you to feel the lightness that will come from decluttering. But honestly, whether you do it with me, or alone, you are doing a good thing, during this not-so-good time.
You deserve to feel free in your space, that I know for sure. And doing the work now to lighten that load, while you are stuck inside, will not only affect you positively in the short term. It will have long-lasting benefits when this whole mess moves away from us.
Seize the opportunity!
______________________________
If you are interested in doing a remote session but have questions, schedule a free 30-minute Discovery Call so you can ask me any questions you'd like. I am here for you!